CHARLY™ room and desk booking assistant
Your digital booking assistant
Meet CHARLY™! Your personal assistant to easily find and book meeting rooms or desks, add services and facilities you need, add colleagues, invite visitors and so much more..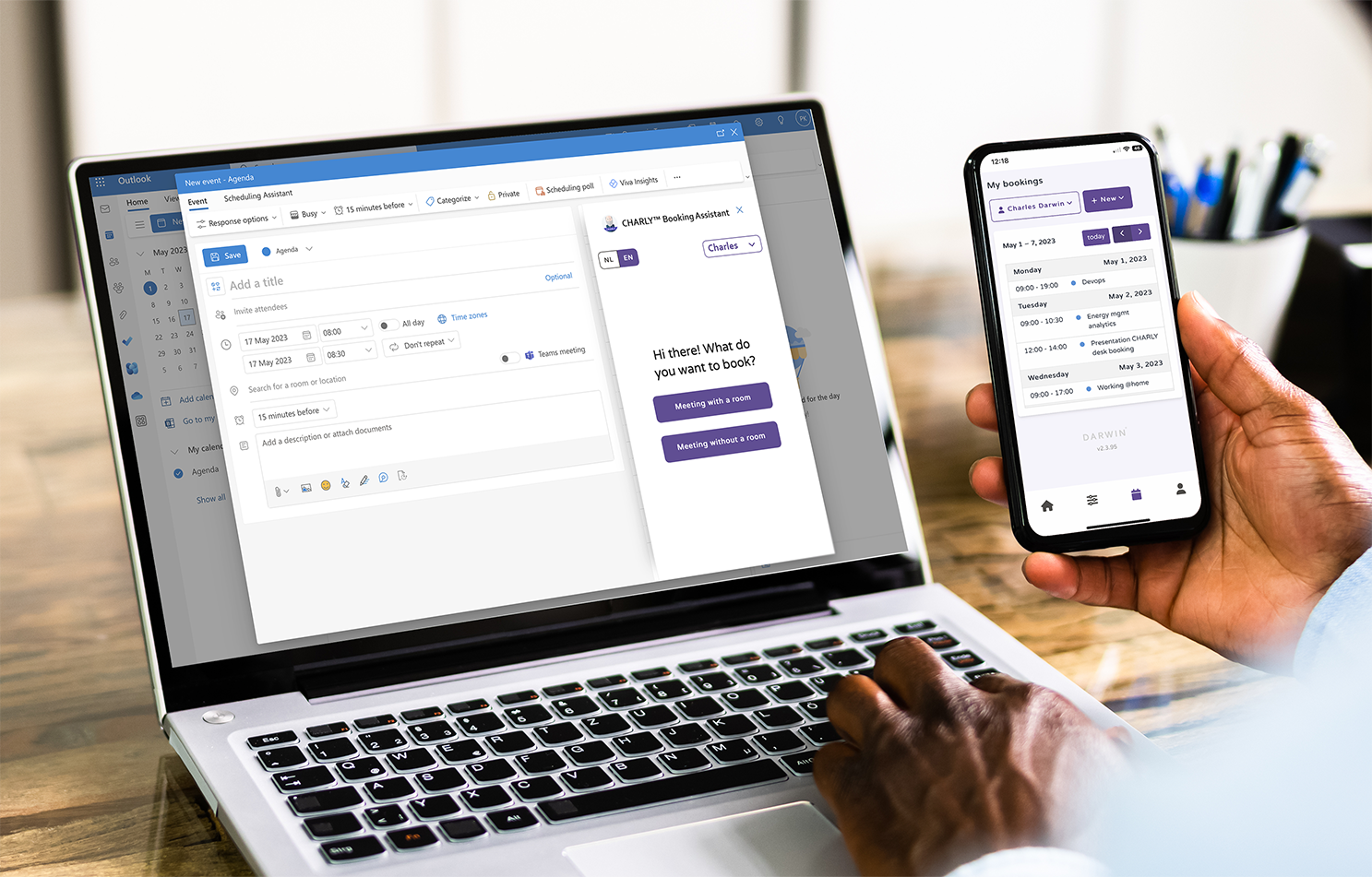 Amazing results for amazing clients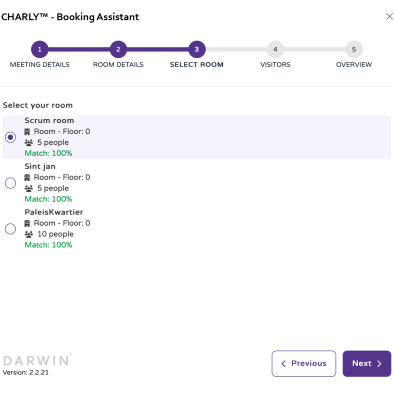 Take the work out of finding a workspace
Easily and cleverly book the meeting room or workplace that you need, tailored to the services and facilities you want. State how many people, whether you want to use video conference or just present, or want to add catering if desired. In just a few steps CHARLY™ helps you find a space suitable for what you want to do, and when, helping you save valuable working time.
Reserve your workdesk on the spot
Reserve on-the-spot with a tap on a compact touch screen or a quick scan of a QR code in your DARWIN® app. Or, use CHARLY™ to reserve in advance to ensure you can get right down to work at your preferred desk. Whatever your preference, CHARLY™ makes it a simple, pleasing experience.​
Using CHARLY™ as your personal booking assistant also empowers you to invite your guests in a personal way. When confirming their invitation your visitor will be able to enter details such as license plate, extra party members and catering preferences. All necessary details to ensure nothing is missed during their visit. Your visitor will now have a seamless visitor journey. From gate to reception, to meeting room.

Manage from one intelligent platform
DARWIN® provides the necessary digital sensor data and facts, and gives answers to when office space and rooms are being used, how long for and by how many people. Analysing this data, businesses and office-space operators can identify uneconomical processes as well as under-utilised premises and define potential savings. Hence, DARWIN's decision making optimises the use of space based on actual data and usage.